If you're vacationing in the tropics, or working towards assignments that are due during the week (#ComputerScienceLife), this post may not be applicable to you. But perhaps for the majority of us, we're about to get down, relax, and go for a 7 day sleep marathon.
But, there's so much more we can do with the extra time we have! Whether it's meeting up with high school buddies, or setting up a workout routine, it's time to do all those things that we almost dismissed off by saying, "ain't nobody got time for that" (it feels weird typing that out).
SO, here are some suggestions for what NOT to do, try to avoid these traps that eat away time.
TV Show Marathon
"Netflix and Chill" is big right now, but how about giving that a rest during this week? Instead, watch a movie, it has no long-term commitment 😉
2. Pulling All-Nighters
We know we do this for last minute deadlines anyways, so why waste this super-human ability for weeks when we're meant to relax? Being a night owl and sleeping during the day may seem like an easy decision, but IT IS NOT WORTH IT! The first Monday back will be terrible, physical, mentally, emotionally, everything-ly.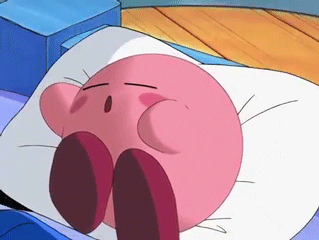 And honestly speaking, the list is endless! We're always told what to do, what not to, and maybe for a good reason too. But this reading week, it's time to congratulate ourselves for making it through 3/4 of this year, and having only a few weeks of university left till our first-year is officially over!
We all deserve a clap from Ryan Goslings here-
And with that note, I wish everyone a Merry Reading Week, and may it end well 🙂 Also, if there's other things you think people should restrain from doing, feel free to let everyone know in the comments below !